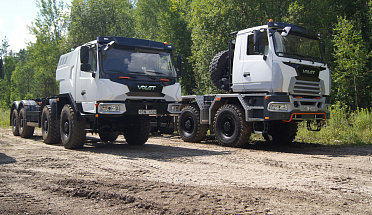 "Business Solution: MZKT" State leasing program 
Commercial equipment by MZKT is now available on lease to buyers on the territory of the Republic of Belarus.
"Business Solution: MZKT" the special preferential program in cooperation with Promagroleasing, JSC provides an opportunity of profitable lease of VOLAT truck tractors and NEMAN medium-sized buses.
Advance payment: from 15%.
Leasing rate of interest: from 7.25%.
Leasing term: from 13 to 60 months. 
Profitable solution for buying equipment for business.
Additional information can be obtained from employees of MZKT, OJSC:
Sales Executive:
Andrey Nikolaevich Stepus 
stepus_a@mzkt.by
+375 17 330 19 54
Buses:
Irina Metko 
Metko_i@mzkt.by
+375 17 330 19 52
Load-carrying vehicles:
Sergey Butkevich
butkevich_s@mzkt.by
+375 17 330 19 53