In order to increase export capacity of the plant, the competitiveness of its vehicles was carried out extensive work on the application of technology developed in the engine and transmission systems, as well as world famous tire companies, not only guarantees the quality of their products, but also with service development in the alleged sales regions.
The result of the above work has been designing and manufacturing a completely new tractor terrain & ndash; MZKT-74135. Four-wheel tractor with a 8x8, two front wheel steering axis, providing the minimum turning radius of 16 m., Is designed to transport a part of train track vehicles and large indivisible loads on roads designed for vehicles to pass axial load of 13,100 kg.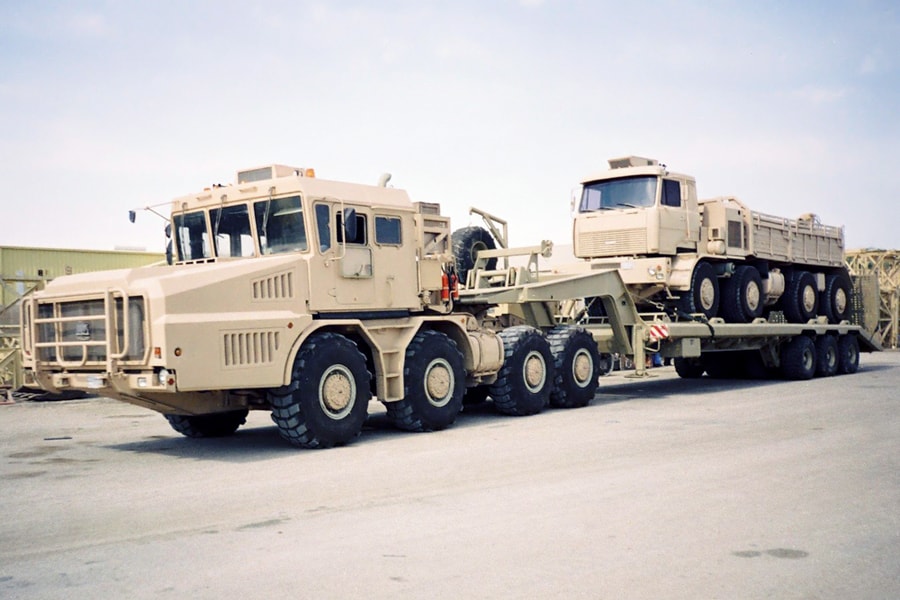 To ensure optimum load distribution based on the axes and tractor, as well as rational distribution of cabin crew transported a number of 7 persons was selected first used in cars MZKT bonneted tractor layout with the installation of the engine in front of the cab. On the tractor installed engine Deutz TBD 234 v12 capacity of 788 hp (580 kW), hydromechanical transmission Allison M6600, has six forward and two reverse, winch ITAG, installed behind the cab, fifth wheel SK386-1, tires Michelin 23,5 R25.