The first four-axle vehicle was designed with the axle configuration 8x8, MAZ-535. MAZ-535 was designed for transportation of artillery systems, up to 10 tons weight.
The development of this vehicle was the real scientific and technical revolution in the USSR automotive industry. It had a hydromechanical transmission, a semiautomatic continuous drive transmission, an independent suspension with a torsion bar, a centralised tire inflation system, seven differential gears in the power drive system and many other things for which there were no similar designs in the world.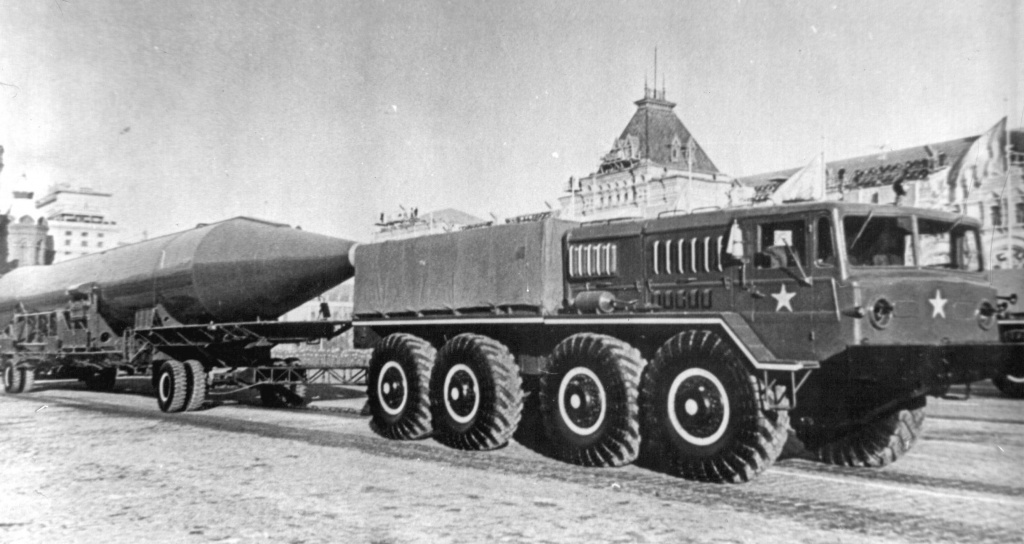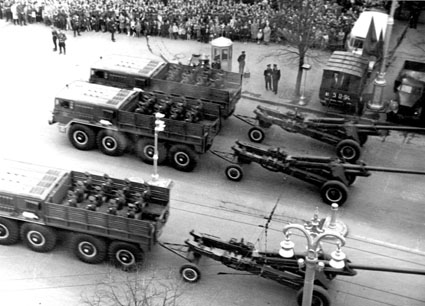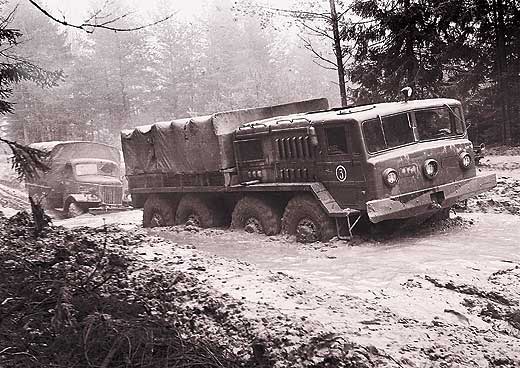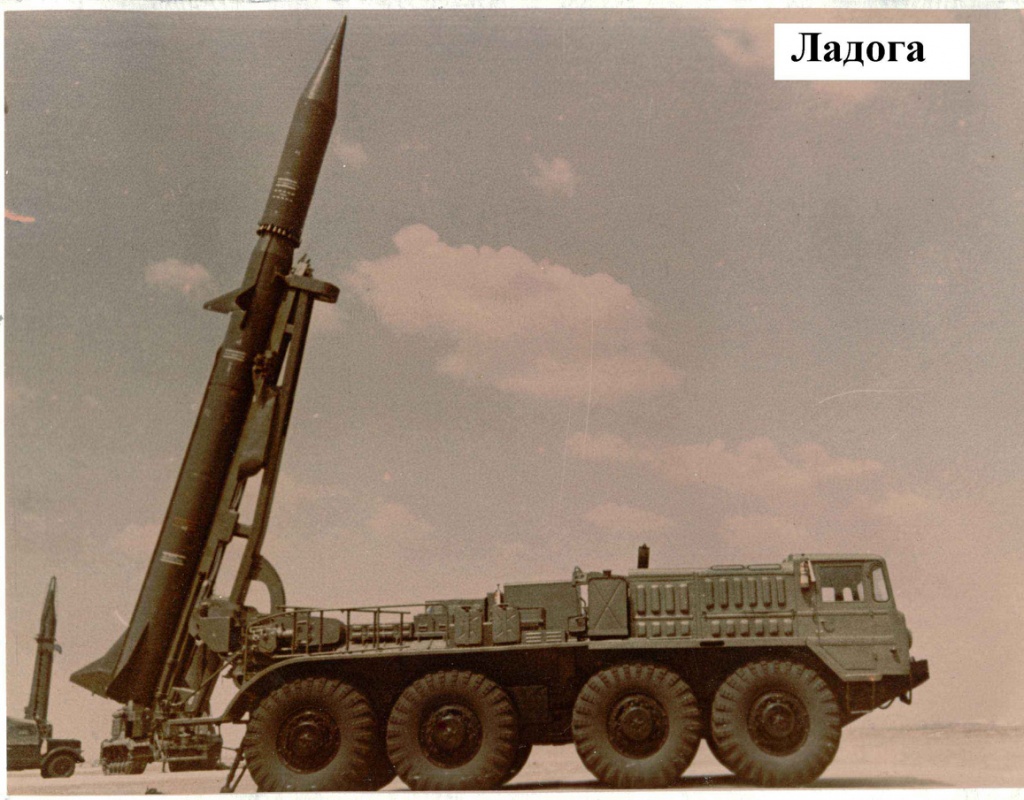 MAZ-535 was provided with the D12A-375 engine (manufactured by Barnaul Transport Machinery Plant), 375 hp; due to it, the average driving speed as high as 35-40 km/hour is possible. In 1958, batch production of these vehicles was launched.
The famous ballast tractor, MAZ-535A, became widely used in the army for transportation of artillery systems, and it took its worthy place in history and in peoples' memory. It was this vehicle that was used at multiple military parades at the Red Square for transportation of plywood dummies of fierce Soviet missiles throwing such a scare into possible enemies.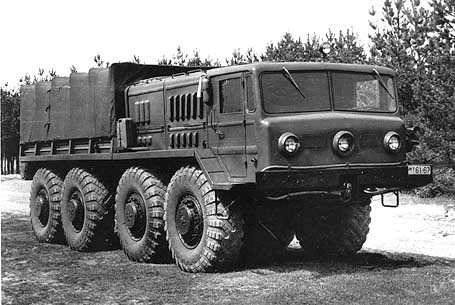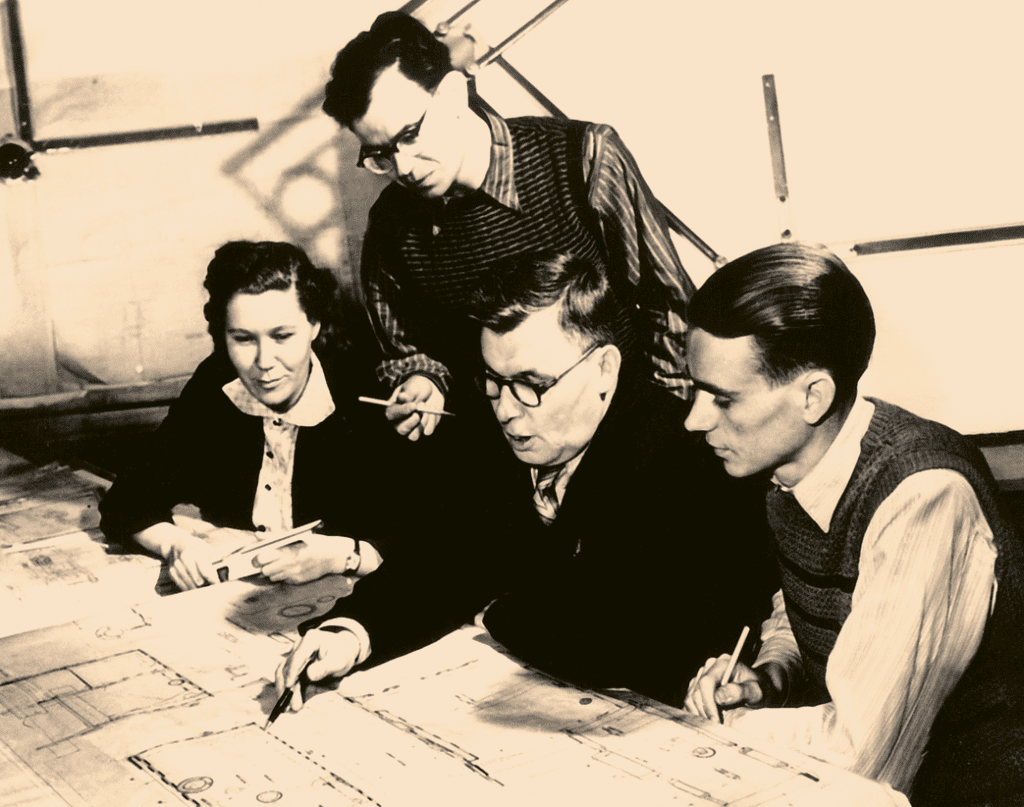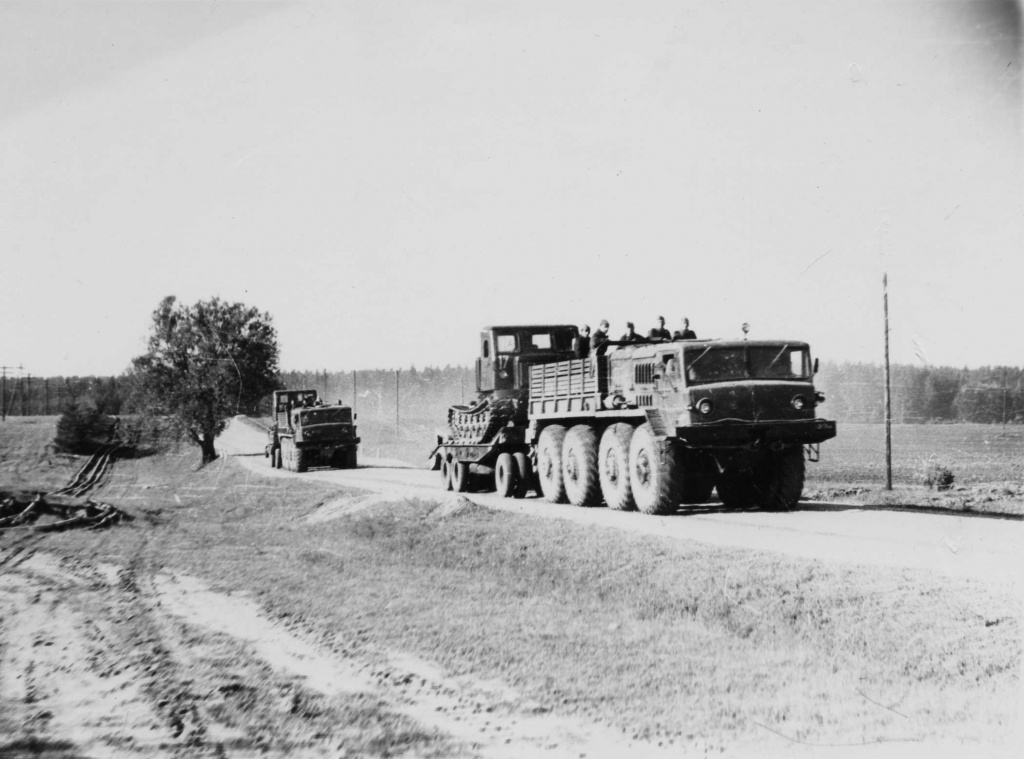 As a result of upgrades of the MAZ-535A vehicle (the range of application was expanded for its loading platform), the MAZ-535V and MAZ-537 truck tractors with the MAZ-5247 semitrailer were designed, intended for transportation of Soviet crawler vehicles, such as tanks and self-propelled guns.
Later, all technical documents for these vehicles were sent to the newly founded Kurgan Wheel Tractor Plant (KZKT), and production of these trucks was relocated to this plant. In addition to KZKT, SKB-1 was a predecessor for other enterprises, such as Belarusian Automobile Plant (BelAZ), with the technical documentation for the MAZ-525 dump truck (1958) sent to it, and Mogilev Automobile Plant (MoAZ), where manufacturing of the MAZ-529 scraper (1960) was launched