In the period from 2015 to 2020, a number of new machines have been developed. In addition, VOLAT machines have acquired their recognizable exterior appearance. New developments impacted almost all categories of equipment produced at the Minsk Wheel Tractor Plant. MWTP's legendary chassis are modified and updated: МЗКТ-543 served as the base for new models МЗКТ-790915 и МЗКТ-790918, as well as the five-axle version of МЗКТ-7930, МЗКТ-793002, which has been the plant's top seller for a long time now. The latest weapon based on the МЗКТ-7930 chassis is the Belarusian Missile    Complex "Polonez".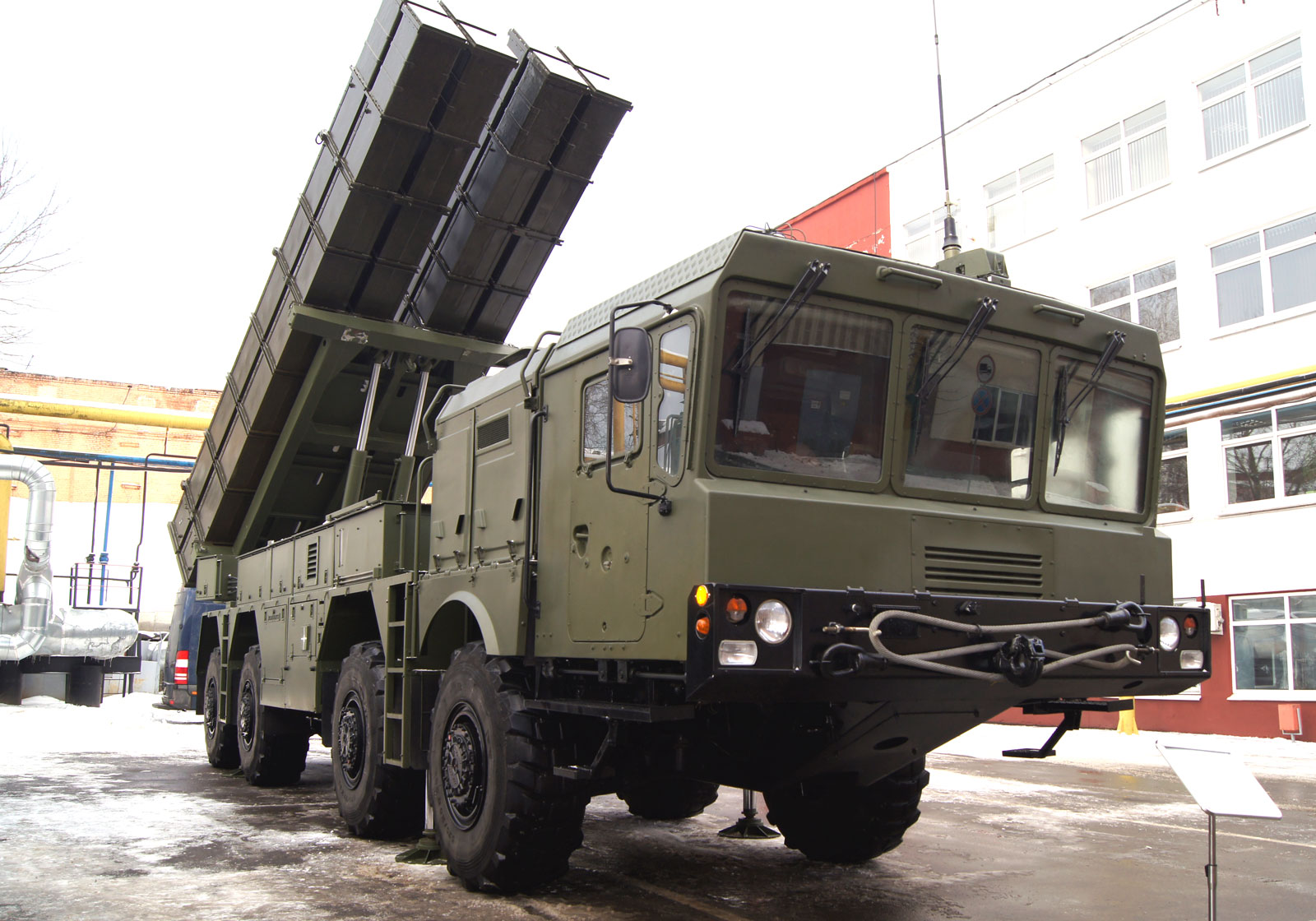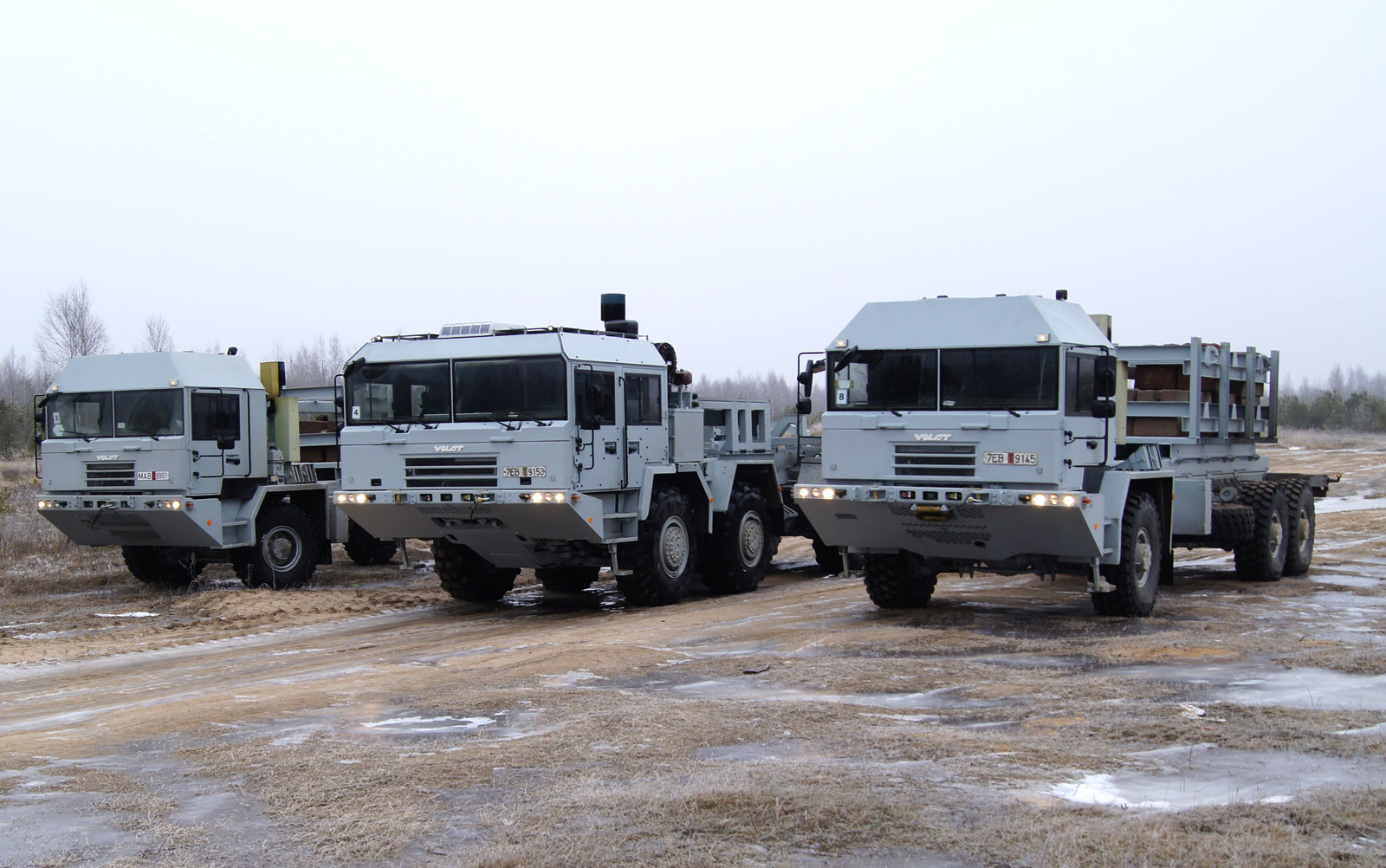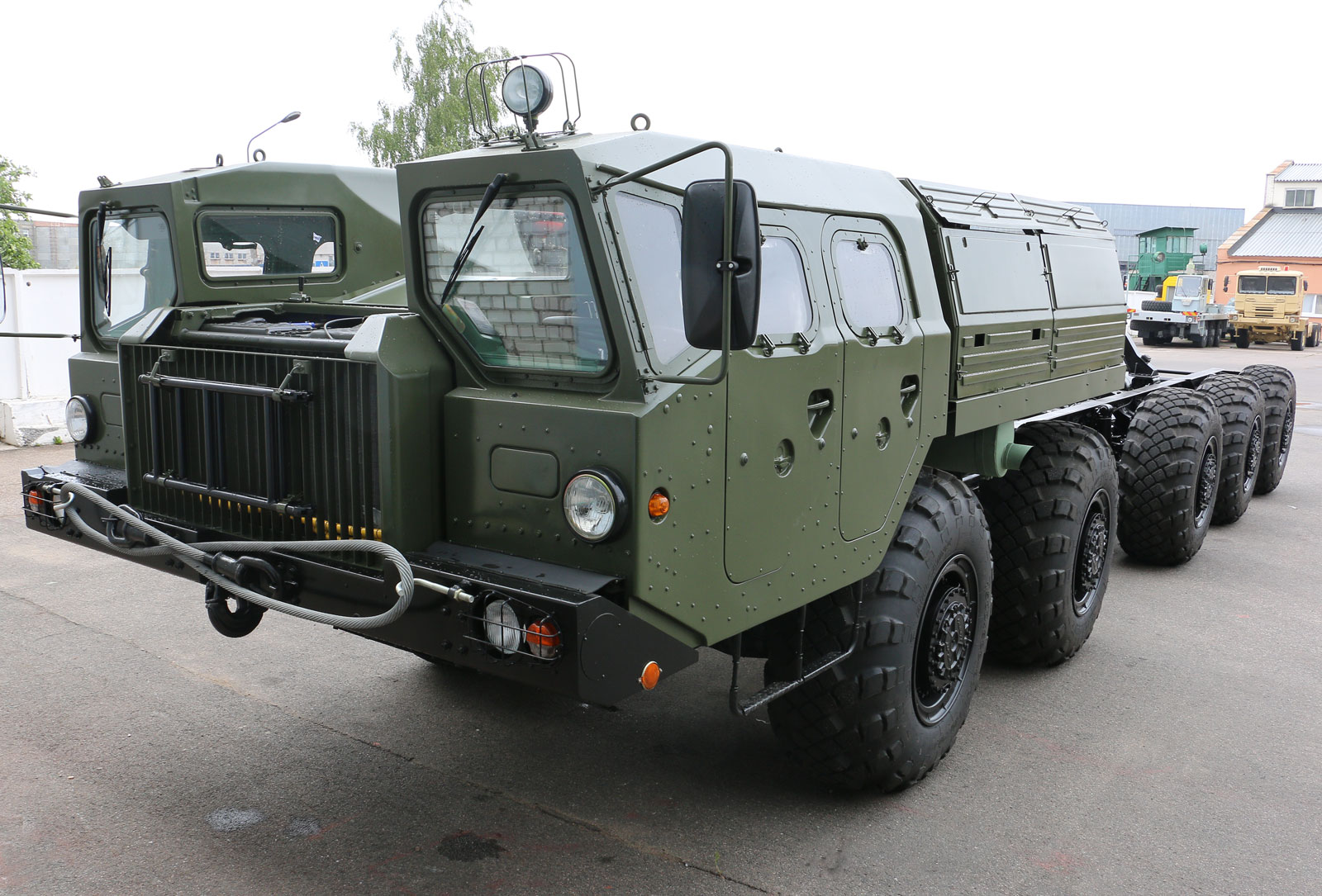 Development of wheeled tractors during this period were associated both with military and civil spheres. New tank trailer МЗКТ-742960-011 (2015) has an original framework and metal two-row cabin to accommodate the crew of armored vehicles.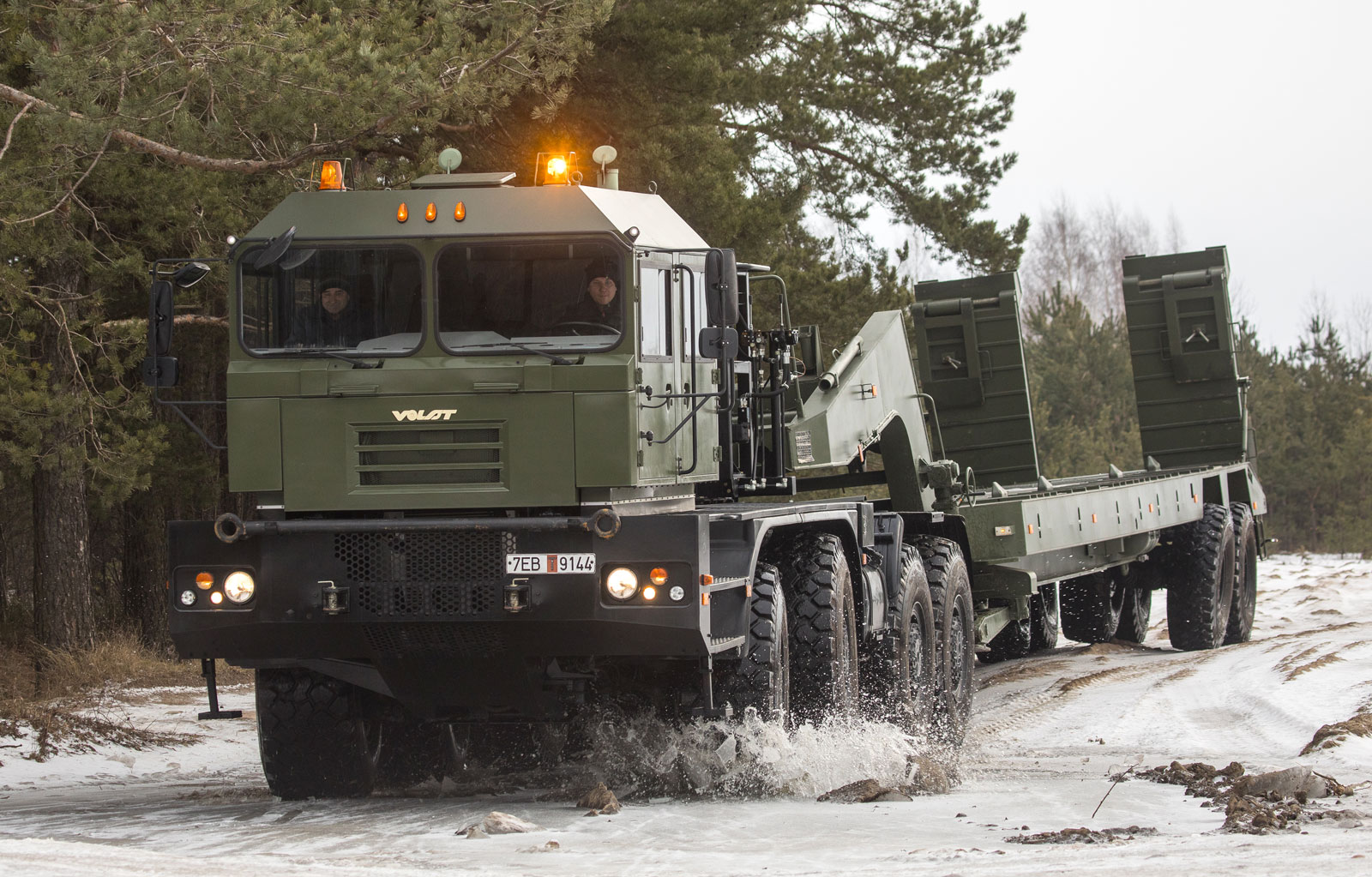 In 2016, road tractor МЗКТ-750440 with 8x8 wheel arrangement was produced to be used as a part of a road train with a full weight of 90 tons. The tractor is equipped with a two-seat comfortable cabin: integrated air conditioner, climate control, seat heating, cruise control and electrical mirror control. One of the most interesting developments from this period was the three-link road train developed by order of the Ministry of Defence of the UAE. All-wheel drive tractor МЗКТ-741351 in combination with semi-trailer МЗКТ-999421 and trailer МЗКТ-837211 with a total length of 42 meters is designed for transportation of up to 3 units of military machines with a total weight of up to 136 tons.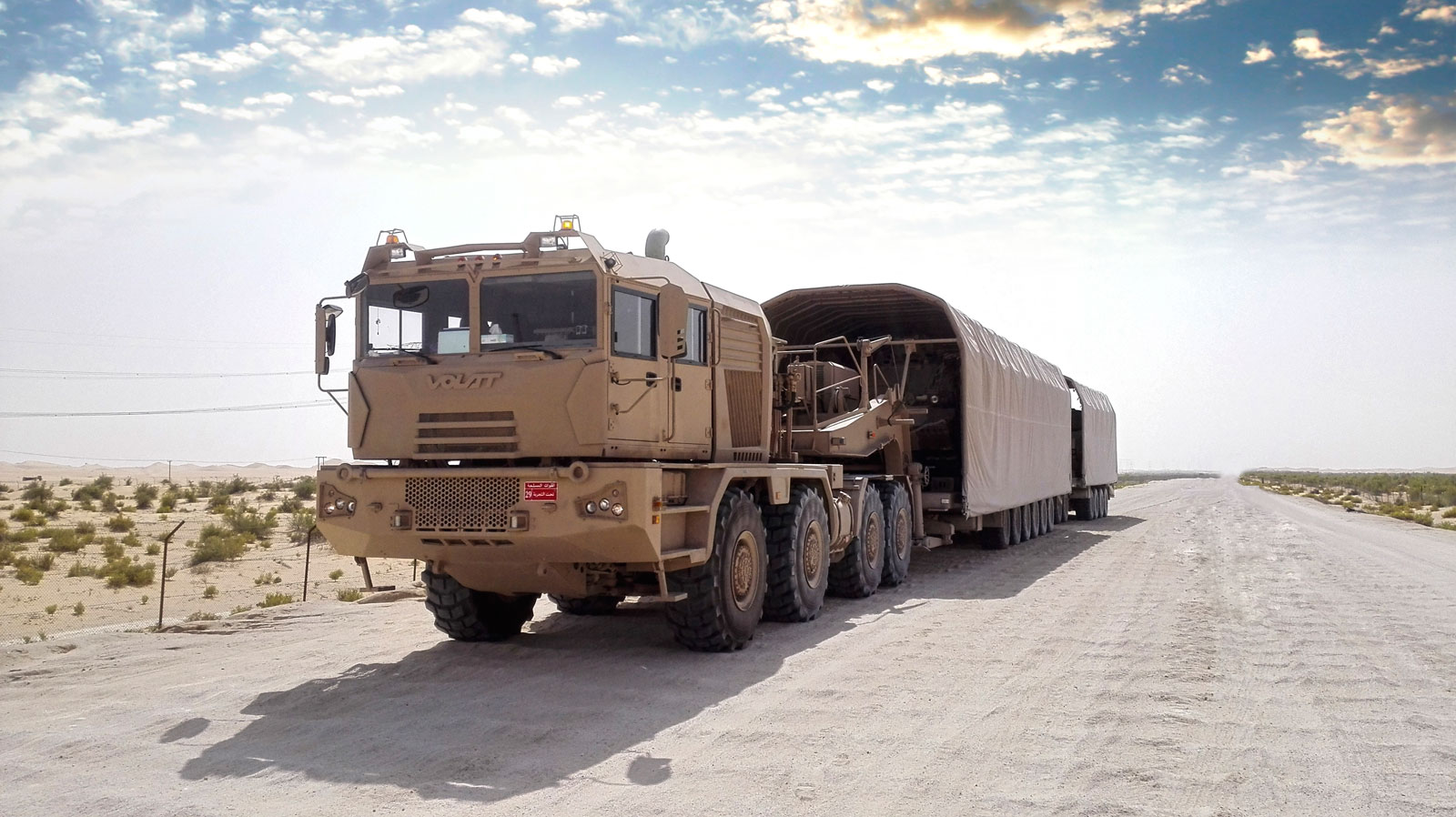 The novelty of 2020 is the heavy duty road train including the road tractor МЗКТ-741501 and semi-trailer МЗКТ-720100 with the loading capacity of up to 52 tons designed for transportation of wheeled and crawled armored vehicles. The tractor is equipped with the two-drum winch of the company's own production allowing for loading and unloading of damaged machinery. The tractor-trailer was developed by the order of the Ministry of Defence of the Republic of Belarus and first presented in the motor convoy during the Military Parade in Minsk on May 9, 2020. 
The family of tactical vehicles VOLAT-6001 was also updated. The appearance of machines has changed, and the range of models has expanded.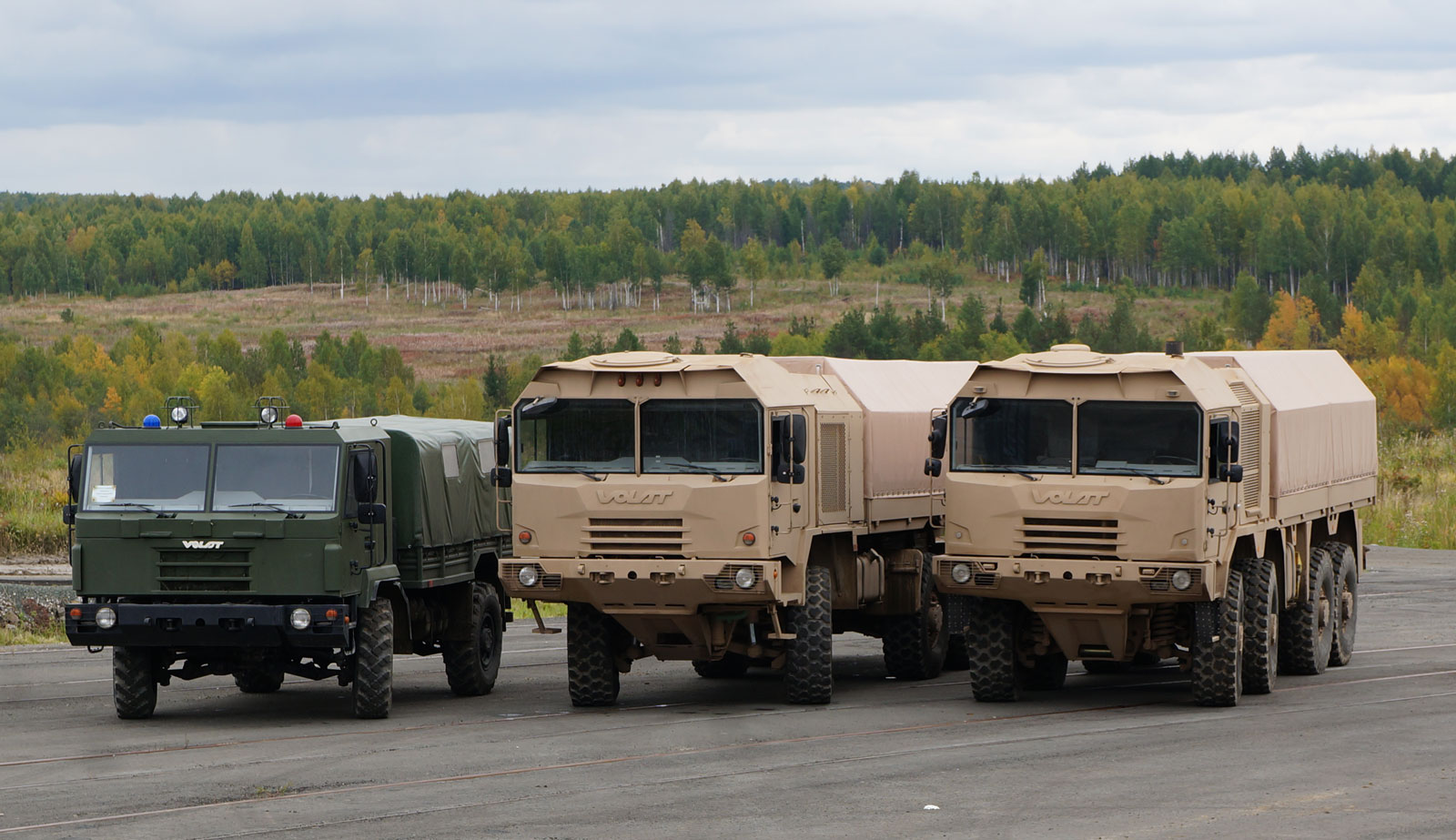 Relatively new direction of developments of MWTP OJSC includes armored framework cars on chassis with traditional configuration. The first experimental model of the Belarusian armored car was created in 2016 and presented to the public during the Eurosatory exhibition in Paris. After successfully passing the complex of state tests in 2017, the armored car was accepted for service by the Belarusian military.


MWTP OJSC develops a line of military lightly armored cars of various classes for different purposes. Design of the car provides for the possibility of creating various configurations on the basic lightly armored car for installation of specialized equipment, including remotely controlled military modules, communication and reconnaissance means, medical equipment and so on. Extensive experience of MWTP OJSC in creation of cross country vehicles made it possible to ensure high values of cross-country ability and traction and speed characteristics during movement in heavy duty road conditions. 

In 2019, structurally new chassis MZKT-692250, an upgraded version of the full-body chassis of the MZKT-6922 family, was presented at the MILEX-2019 exhibition. The main differences from previous models consist in the number of axles (8x8 axle arrangement), increased loading capacity and more powerful engine. New version of the self-propelled firing unit and transporter-erector-launcher BUK-MB3К is installed on the four-axle chassis. The line of crane chassis and chassis for installation of oil and gas equipment was also updated. Development of crane chassis MZKT-740001 (10х4), MZKT-750001 (10х10), MZKT-750002 (8х8), MZKT-750003 (8х4) nearly completes bringing the exterior of the line of crane chassis to single recognizable brand style of VOLAT and satisfies all environmental requirements. Chassis with 8x4 axle arrangement МЗКТ-750003 and all-wheel-drive chassis MZKT-750002 with 8x8 wheel arrangement, with cabin with improved comfort, ergonomy and noise suppression. Chassis are equipped with ЯМЗ engines of the environmental class Euro-5 and mechanical 9-stage gearboxes FAST GEAR. This line of chassis is designed for installation of crane equipment with various lifting capacities: MZKT-750002 – 50 t -70 t; MZKT-750003 – 60 t. 


Chassis for installation of oil and gas equipment MZKT-750004 is an all-wheel-drive chassis with 8x8 axle arrangement also in line with the brand design of MWTP OJSC. This chassis was created within the framework of development of the family of chassis MZKT-652712, MZKT-700700. The chassis is driven by the engine ЯМЗ-653 (420 hp) of the environmental class Euro-5 coupled with mechanical 9-stage gearbox of the company's own production. Design of the chassis allows for installation of various oil and gas equipment with weight up to 29.7 t, including coil-tubing plants, compressor and pumping stations, nitrogen and hydration units, cementing aggregates, etc. During this period, new products for the oil and gas complex were also created: chassis MZKT-800500-010 and -011 (14х14), MZKT-652760-030, -220 and -230 (10х10). 
Terminal (port) tractor MZKT-730240 is another new development of MWTP OJSC. Road tractor intended for transportation of large-sized indivisible cargoes as a part of a road train at enclosed warehouse sites, reloading terminals of logistic centers, without entry to public roads, as well as for quick crane-free loading/unloading of trailer vessels. The main advantages of the tractor include its manoeuvring capability (length of the tractor without trailer is only 5.8 m, minimum turning radius between walls - 7.5 m) and high lifting capacity (technically allowed maximum load on fifth-wheel coupling - 32 t). Terminal tractor МЗКТ-730240 is driven by the diesel engine Cummins ISB6.7 250 coupled with hydromechanical transmission ZF 6WG210. Due to the lifting fifth-wheel coupling controlled remotely from the driver's cabin, the tractor is easily adjusted for work with different kinds of semi-trailers. For convenience of the driver, the cabin is equipped with ventilation, heating and air conditioning systems, controls and instruments, while electrically driven rotating driver's seat with a rotation angle of 180° allows the driver to perform their work easily.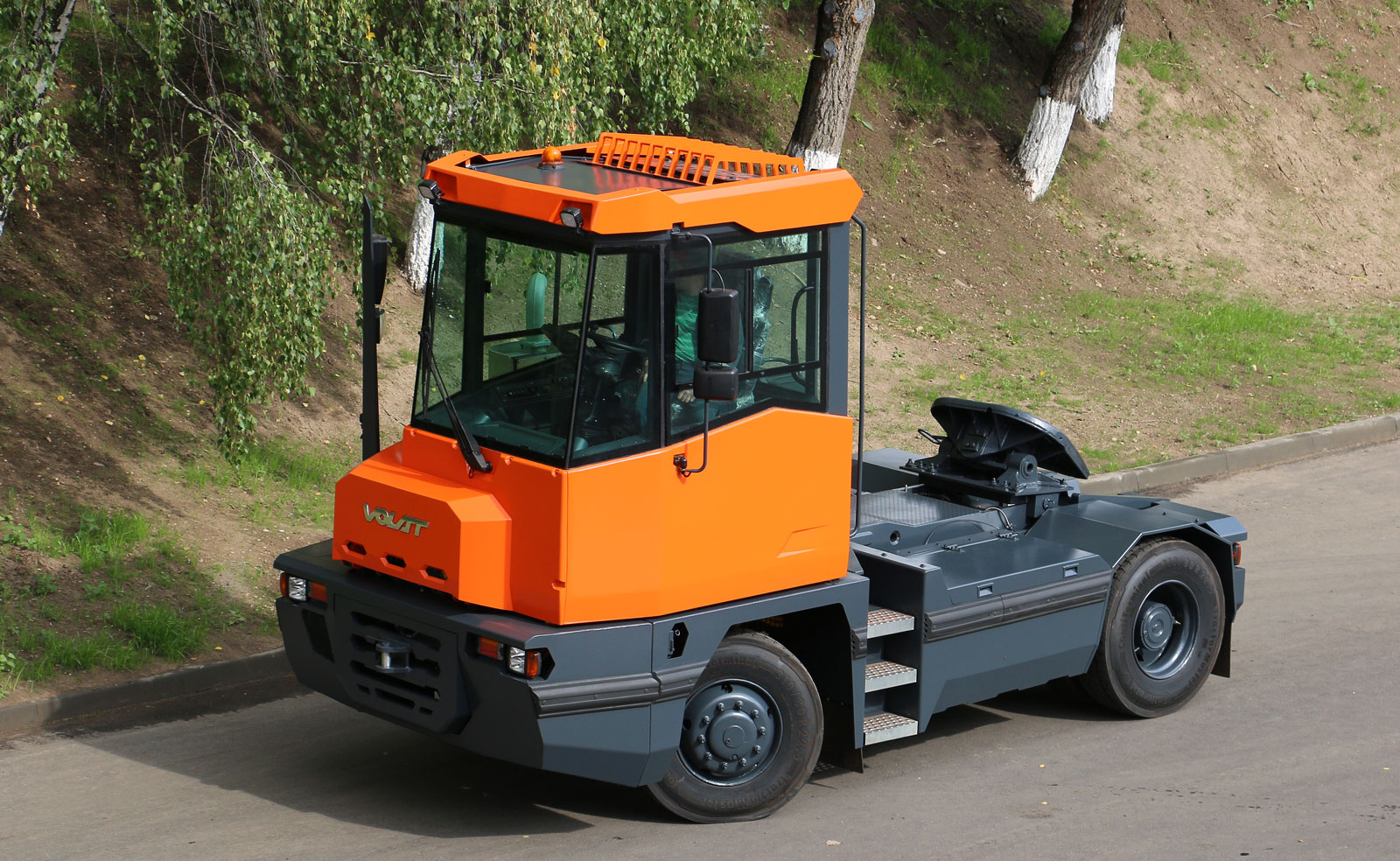 In 2015, vehicle assembly production plant "Neman" (Lida) was included in the structure of MWTP OJSC. This event allowed Minsk Wheel Tractor Plant to open a brand new direction - production of buses. Middle-class buses "Neman" are manufactured at the production base of Lida vehicle assembly plant of the same name. Components from the world's leading manufacturers are used for production of Neman buses; the models produced by the plant are constantly being modernized. Buses are produced in basic configuration, as well as according to individual orders. The volume of production and sales in 2019 amounted to 194 buses.
Production range of the enterprise includes city, suburban, intercity, tour and school buses. Middle-class buses are based on extended chassis Iveco Daily 70С17. Powerful engine, cost efficiency, modern design, comfortable passenger cabin, wide possibilities in the application of options are the main advantages of Belarusian NEMAN buses. Products of the enterprise are in demand not only in the Belarusian market; buses are exported to CIS countries. The plans of MWTP OJSC include expansion and modernization of vehicle assembly plant "Neman".