The development of MAZ-7912 (14x12), the seven-axle chassis for the Topol missile, started at the end of 1970th.
Here, the designers had to solve problems not described even in theory.
For example, the following problem arose: with the odd number of axles, the situation was possible while crossing a mountain pass when only one axle is affected by the total load.
Designed to carry the Topol strategic missile system launcher, the MAZ-7917 special wheel chassis is a framed chassis with the axle configuration 14x12, driven by wheels of the first, second, third and fourth axles, with two separate cabs: the left two-seat cab, and the right single-seat cab.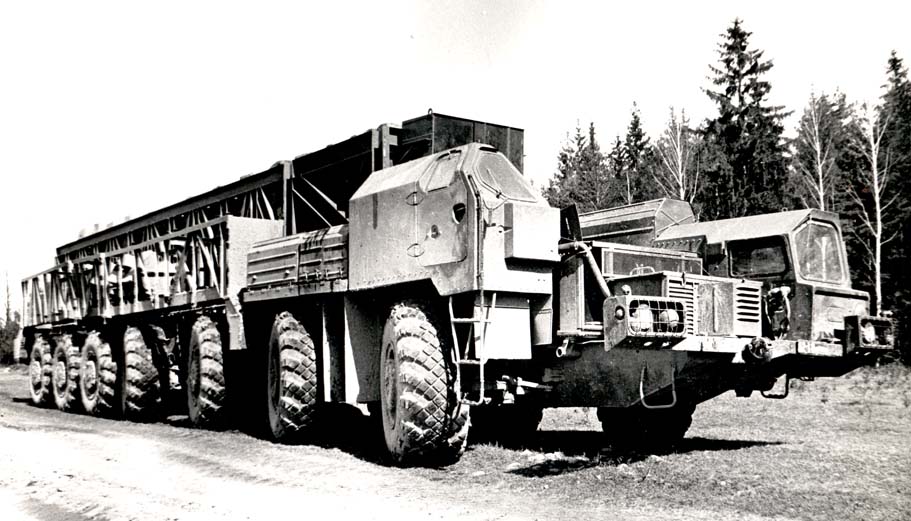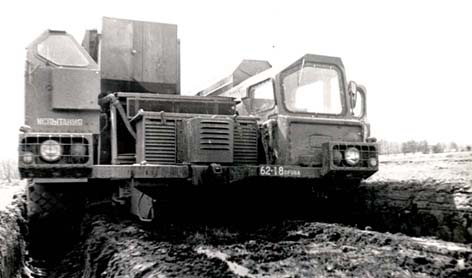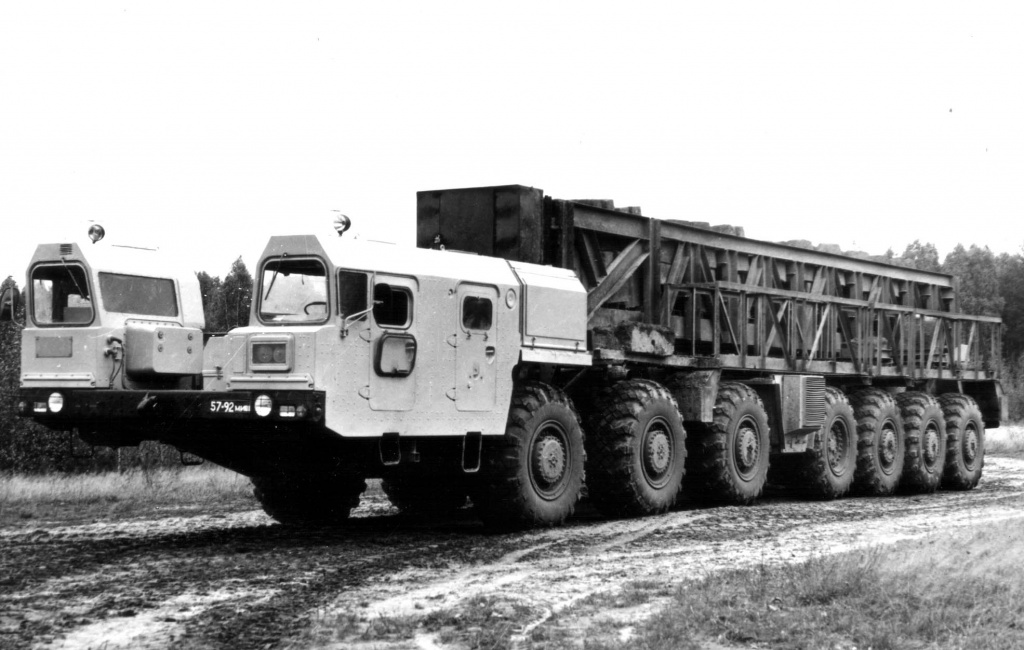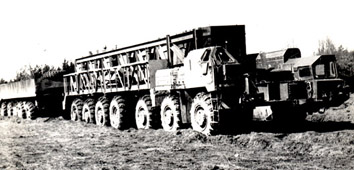 This chassis was used to transport and launch Topol missiles as well as Start-1 carrier rockets with space satellites.
The chassis is suitable for operation on roads and surveyed terrains of any types where the ambient temperature is from –40 to +50°C, the relative humidity is 98% or less, and the altitude is up to 2000 m.